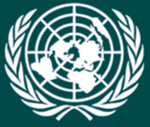 UN Stamps and UN Info

UN Related News:

Important Links
View

Individual UN New York $1.00 Scarce 60th Anniv. Souvenir Sheet Stamp F/VF, NH (Scott #875)

US $12.50

---

View
Set of 3 different UN 60th Anniv. Souvenir Sheets


(New York, Vienna, Geneva) F/VF, NH

US $23.00

---

View
Set of 3 different UN 60th Anniv. Single Stamps


(New York, Vienna, Geneva) F/VF, NH

US $5.00

---

View
Complete Set of 6 Different UN 60th Anniversary
Single Stamps AND Souvenir Sheets F/VF, NH

US $27.50

---

View

UN Scott #1-48 AND C1-C4 Set of 51 Different early

single stamps from 1951-1956 (No #38 souvenir sheet) F/VF, NH (Fine-Very Fine, Never Hinged)

US $49.95

---

View
Complete 2005 New York year set of stamps (No Folder) - SOLD OUT at the UN - & INCLUDES the NY 60th Anniv. Souvenir Sheet! Issued @ $9.55

US $19.50

---

View 11 diff. UN New York stamps at up to 30% BELOW FACE!
You will receive 5x $0.37 and 5x $0.80 and 1x $0.70 stamps. FACE VALUE = $6.55

Quantity / Price

---
* Payment & Shipping Information
PAYMENT TERMS:

Full payment in USA funds is due with your order. If you order online, we accept major credit and debit cards through our PayPal processor. You do NOT need a PayPal account. We can only ship to the address provided to us by PayPal. Or you may mail your payment of Cash (USA Dollars) or Postal Money Order that will usually allow us to ship within 24-72 hours of receipt. Please allow 3 weeks for personal checks and bank checks to reach us and clear, and please make checks payable to "CollectorMagic".



SHIPPING:


USA Orders: We charge US $3.50 per complete order (not per item) for shipping and handling. All orders OVER US $40.00 are sent insured and must be signed for upon receipt.



International

Orders

: For orders of MORE than US $40.00 sent to an address Outside the USA we charge US $17.50 TOTAL shipping charge for Registered Mail (the most secure method of mailing).

For international orders of $40.00 or less there is an automatic $6.50 shipping charge,

but your order will NOT be insured (at YOUR risk)

. If you want your package to be more secure, you must remit an additional $11.00 for Registered Mail.

For Express Airmail (EMS) inside the USA we charge $25.00 USD, OR for International Express Mail we charge $45.00 USD TOTAL Shipping.

All orders should include your name, address, and Telephone number. Florida residents are charged 6.5% sales tax. Refund if sold out ... No Credit Slips!

All stamps are mint, never hinged, fine/very fine quality and are IN STOCK.

PRICES ARE SUBJECT TO CHANGE; You may want to call us to confirm prices and availability. We reserve the right to limit quantities. Satisfaction Guaranteed. 14 days no-questions-asked return policy as long as stamps are returned in original condition. Phone and E-mail orders are given priority over mail orders. Special Offers may be withdrawn at any time and without notice. Thank You For Shopping at rarestampstore.com!